We have been a client of Orthotic Dimensions for 5 years and are extremely impressed with the quality of service and workmanship.
Our young daughter Grace who is now 8 years old has required many alterations and adjustments due to her constantly changing condition. Mary and her team have always been understanding, accommodating and efficient. Grace has a rare and unpredictable condition and their constant attention to detail is outstanding. These qualities have had a huge impact in the management of her disease and have allowed her to be a child despite her restrictions.
Their expert knowledge and compassion for their clients has made a significant impact to our lives. Children with disabilities face so many barriers and the positive experiences we've had working with Orthotic Dimensions has been a welcome change.
Their technical knowledge and years of experience assure you that not only do they stand behind their quality of workmanship, nothing is too difficult or too challenging. Orthotic Dimensions is the "Perfect fit"!!
— Liz Turnbull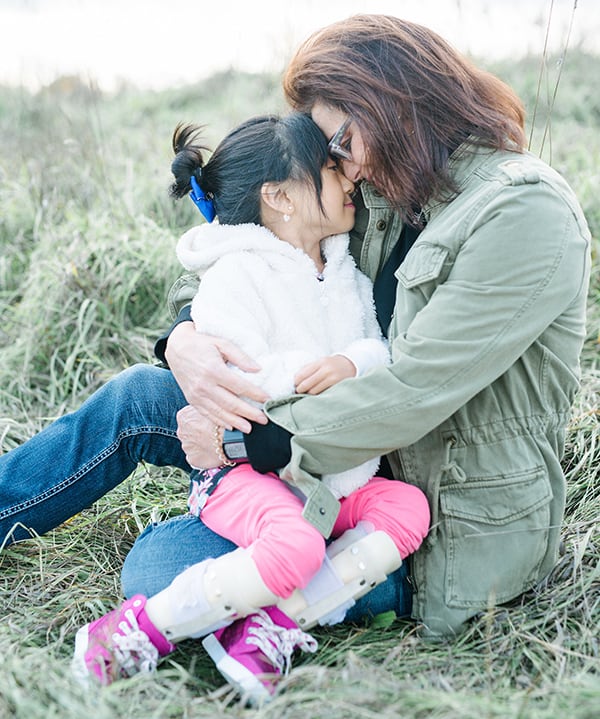 My name is Taylor Hanson and I am 13 years old. At the age of two I was diagnosed with Spastic Diplegic Cerebral Palsy. Doctors told my parents that I may not walk and if I managed to, I would likely need to use a walker for mobility.
Shortly after my diagnosis, I met Mary Miller at Orthotic Dimensions. Mary spent a lot of time getting to know me. She asked my parents about my abilities and challenges before casting my ankle foot orthotics. These AFO's helped me to learn how to stand and walk, both with the use of a walker and independently.
When I was younger, Mary had to constantly modify the design of my AFO's to accommodate changes in my body and the milestones I was finally accomplishing. Mary knew from the start I was not a big fan of change, so she secretly set aside enough of "my pattern" to last for over 5 years!
Mary continues to provide me with my new AFO's and is always available to make changes or repairs when needed. She still takes an interest in my school life and all of the extra-curricular activities that I am involved in. This is one of the reasons I enjoy visiting Orthotic Dimensions. Mary is the best!
— Taylor Hanson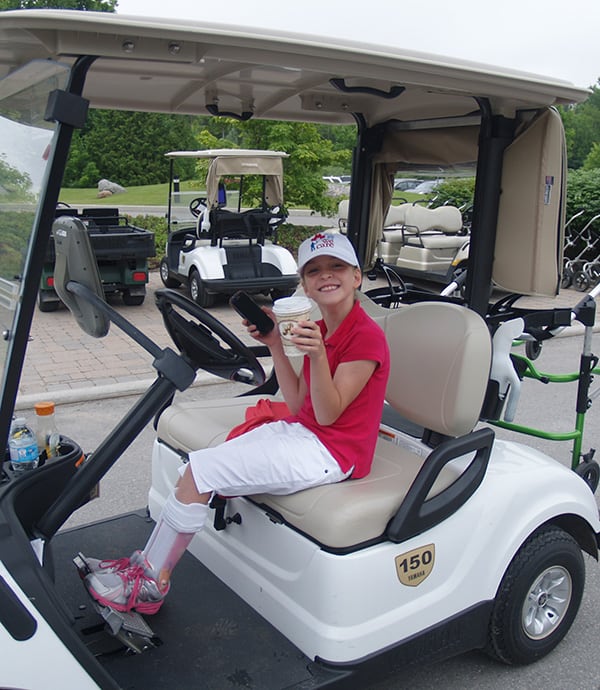 We have used Orthotic Dimensions for our son, Hayden's Ankle Foot Orthotics (AFOs) for many years. Hayden (11), has required braces since he began walking to support his spastic leg muscles and needs a larger pair annually. We trust our son's mobility to Mary Miller's expertise. With each new pair, she takes time to discuss with us how best to support his current health requirements, range of movement and level of activity. She also assesses his gait pattern and has often reached out to his physiotherapist before molding new orthotics for him. After a recent surgery, Mary even spoke to Hayden's surgeon to ensure that her plan for his new AFOs aligned with the long-term goals of his surgery.
Mary responds in a professional, timely manner whenever adjustments are needed and fits us into her schedule regardless of whether the AFOs are only a few weeks old and need a simple adjustment for comfort, or if he's already worn them for almost a year. She genuinely listens to how Hayden feels and makes the necessary changes on site until they fit well.
The care of such an orthotic expert has been invaluable in Hayden's life. He is in his AFOs for at least 12 hours every day so his leg and foot development as well as his ability to continue walking unassisted, has hinged on Mary's commitment to making him supportive, comfortable and functional AFOs. We are so grateful for the ongoing care and highly recommend Orthotic Dimensions to others.
— Sheryl K.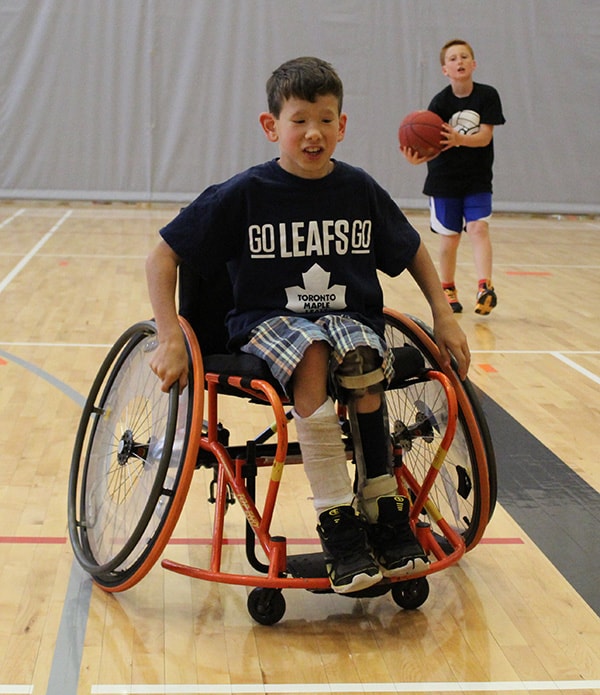 When our son Casey was first diagnosed with Cerebral Palsy when he was six months old, we had to deal with a range of emotions. We were also gradually introduced to the various support systems that would become a part of our lives throughout his childhood and continue today as a young adult.
We first met Mary Miller when Casey was two years old and ready for his first set of orthoses (AFOs). Mary is very caring in her approach and made us feel at ease with how Casey's orthoses would help him as he grew. Whether it was just popping in for a small adjustment or being cast for new orthoses, Casey always enjoys his visits with Mary.
— Jack and Sharon MacKay
My name is Casey MacKay.  I am a 20-year old young man living with a diagnosis of Spastic Diplegia Cerebral Palsy.  I am in my second year of the Broadcast/Television/Videography program at Humber College North Campus in Toronto.
Mary made my first pair of leg braces when I was just two years old.  I don't really remember first meeting Mary, but one thing I do know is that she always made sure I was comfortable by explaining everything she was doing, as she was doing it.  Never once did I feel frightened or scared during my appointments.
At the age of four, Mary made me my second pair of leg braces with a cable that ran from my leg brace to a belt around my waist.  Mary had a big book full of decals, and we always got to choose which one we wanted on our braces.  I wanted a Mickey Mouse decal on mine, but because of copyright issues this was not possible.  However, she made sure that the fabric on the belt was Mickey Mouse.  This just shows how Mary will go above and beyond to ensure her clients are happy.
Whenever my braces started to hurt, break, or need readjustments, Mary always got me in quickly to see her.  Now that I have stopped growing, I no longer need to wear my leg braces.  However, I still get to see Mary because she is now making the foot orthoses that go in my shoes.
Over the years, Mary has made me feel special by showing interest in what I am currently doing.  Thank you Mary for just being you.  You are awesome!
— Casey MacKay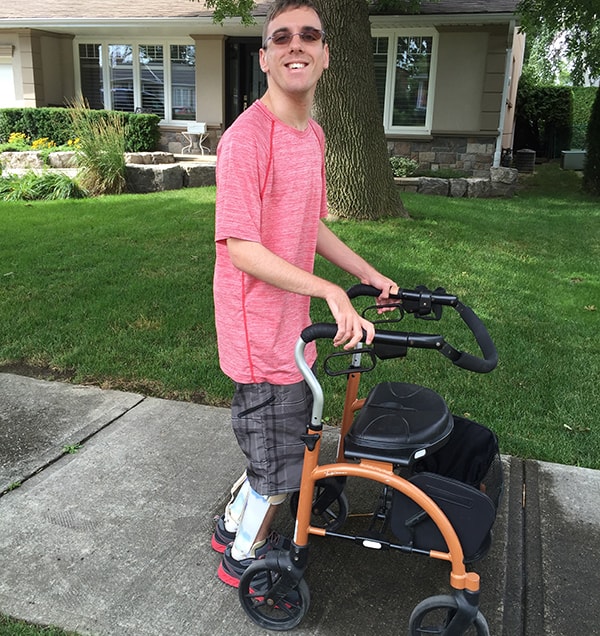 I met Mary at Sunnybrook Hospital quite by accident some 27 years ago. The doctor I was seeing suggested a somewhat old-fashioned apparatus for my drop foot. Mary was walking by and overheard his suggestion and came up with a more modern brace that would fit into my shoe.
Since then she has taken care of my orthotic needs. She is a perfectionist and dedicated to her craft. I would have no hesitation in recommending her service. I might also add I have see her fit children of all ages with foot/leg braces and she definitely has a way of making them feel comfortable and confident.
— Ken L.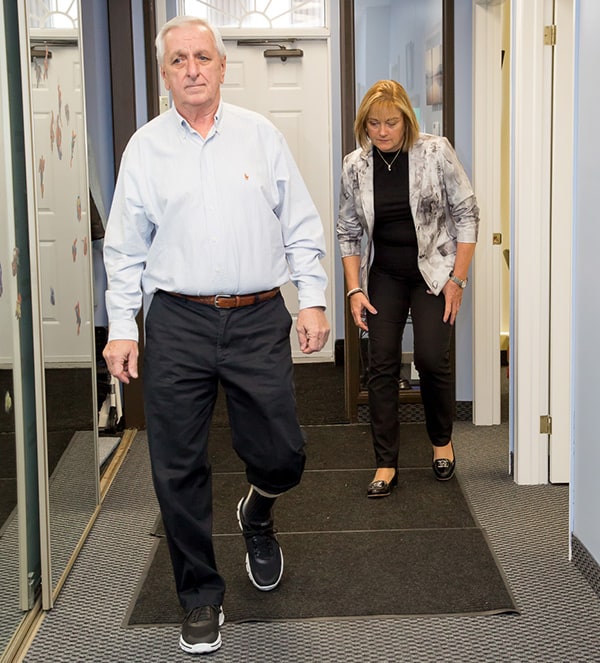 I have been fitted for my foot orthoses at Orthotic Dimensions since 2001. Mary Miller is friendly, cheerful, organized and very professional. She does a very thorough examination of my gait, my legs and my feet. She keeps very good track of changes in my feet and advises me of any actions I should take. She understands the importance of foot orthoses to my lifestyle. The foot orthoses are always ready when promised, along with the written analysis for my extended health care benefits provider.
I do not live close to Orthotic Dimensions, but would not consider travelling to a closer orthotic provider. I trust Mary and rely on her for this important aspect of my health.
— Marie T